Sale!
Description
Moist, fresh natural tasting food
Twin Cooling Plus™
Twin Cooling Plus™ optimizes the temperature and humidity in the fridge and freezer with independent cooling system. It preserves food in the optimal conditions and protects its original flavour and aroma by preventing odour from mixing.
Sleek, minimal doors for a modern look
Modern Look Design
Enjoy a sleek and simple design. The Sleek Edge Doors have a sophisticated and timeless style that is accentuated by a minimalist ice and water dispenser and New Edge Handles. These elements blend seamlessly and harmoniously with any kitchen interior.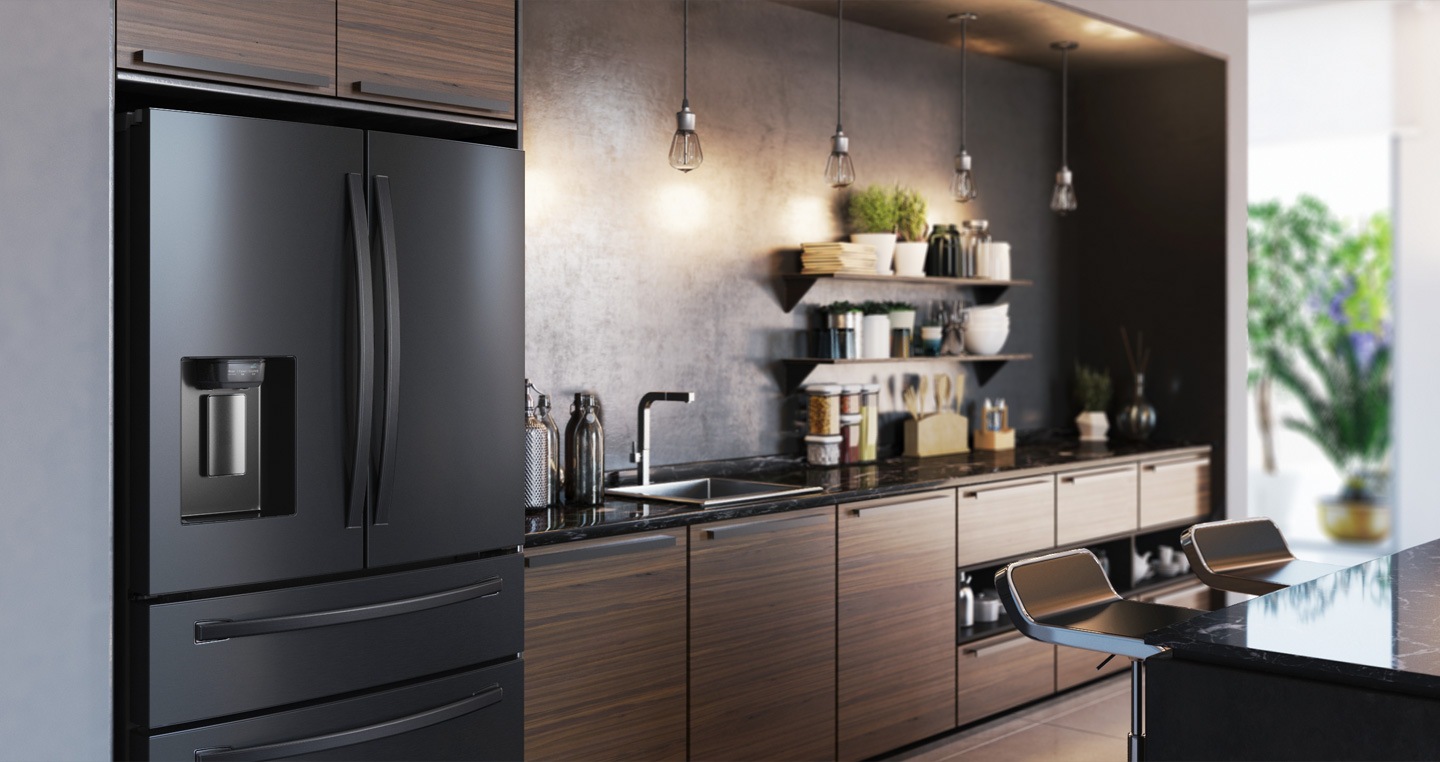 Fingerprint resistant finish
Smudge proof
Helps reduce smudges for an everyday great appearance.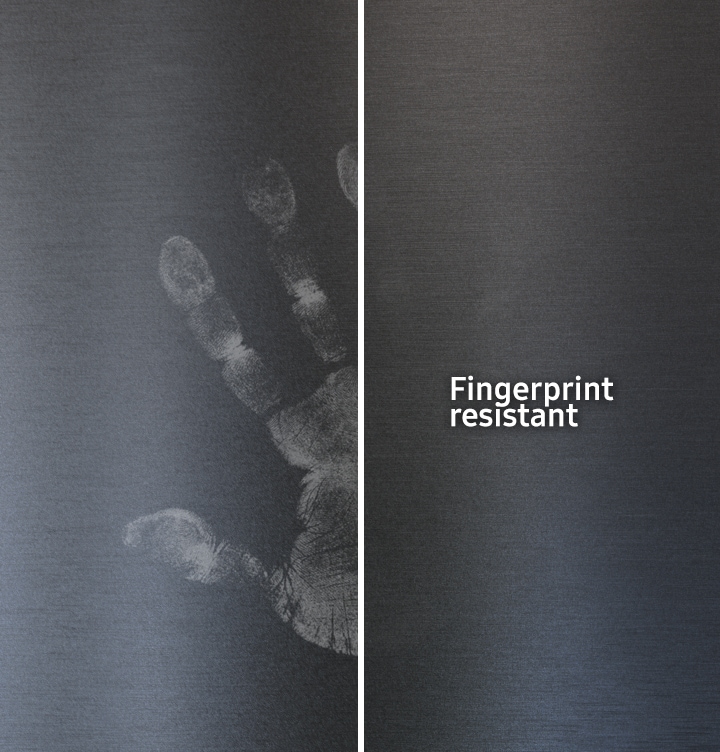 Make more ice super fast
Ice Max
The Ice Max produces up to 10lbs of ice a day and store up to 4.2lbs of ice at a time!* And its slim and compact design means it takes up less space, so there is more room to store food.
* Based on internal testing compared with conventional Samsung models. Samsung RF28R7201: ice storage up to 4.2lbs at a time/ ice making capacity up to 10lbs a day.
Open the drawers easily
EZ-Open™ Handles
This specially designed handle allows for easy opening and closing of a fully loaded freezer, containing a filtered ice maker. The low-profile handle design lifts up and glides out the drawer effortlessly.
ADA compliant with easy to use controls
ADA Compliant
Use the refrigerator with ease and confidence if you are physically disabled or your movement is otherwise restricted. Its Internal Display is compliant with the standards of the Americans with Disabilities Act (ADA). So the controls are all within arm's reach and can be used with one hand.
Be free to focus on what matters most
Bixby
Bixby-enabled smart technology helps you control your refrigerator with your smartphone. With the embedded Wi-Fi, you can easily check the temperature, get alerts if the door is left open and even read or write memos using a smartphone App*. It will also detect and help you diagnose issues.
* Available on Android and iOS devices. A Wi-Fi connection is required.
Specifications
Cooling Type

Twin Cooling Plus
Specifications Detail
Net Total (cu.ft)

22.6 cu.ft

Net for Mid-Drawer (cu.ft)

3.1 cu.ft

Net for Freezer (cu.ft)

6.5 cu.ft

Net for Fridge (cu.ft)

13 cu.ft
Net Dimension (WxHxD)(inch)

35 6/8″ x 70 x 31 inch

Net Width (inch)

35 6/8 inch

Net Case Height with Hinge (inch)

70 inch

Net Case Height without Hinge (inch)

68 7/8 inch

Net Depth with Door Handle (inch)

31 inch

Net Depth without Door Handle (inch)

28 5/8 inch

Net Depth without Door (inch)

24 inch

Packing Dimension (WxHxD)(inch)

38 1/4″ x 75 3/4″ x 30 5/8″

Net Weight (kg)

146 kg

Packing Weight (kg)

156 kg

20/40/40H (Container)

30(40ft)
Cooling Type

Twin Cooling Plus
Humidity Control (Vegetable&Fruit Drawer)

Yes

Number of Shelf (Total)

5 EA

Shelf Material

Tempered glass

Number of Vegetable&Fruit Drawer

2 EA

Number of Door Pocket

6 EA

Icemaker

Cubed and Crushed Ice

Interior LED Light

High Efficiency LED Lighting
Convertible Room (℃)

-1,1,3,5 °C

Smart Divider

Yes
Dispenser with Water Filter

Yes

Door Handle

New Handle

Colour

Stainless Steel

Dispenser Type

Minimal Dispenser
Energy Consumption

690 kWh/year
Energy Star Certification

Yes