Description
Effortlessly quick & easy food management
View Inside
See what's in the fridge on your smartphone. The View Inside internal cameras show what food you have, so you can check when you're shopping. It also automatically tags food expiration dates and lets you create a shopping list, food memos or reminders.*
Shopping List
Plan meals and food purchases easily with the Shopping List App. Just add any items you want to your shopping list with a touch or voice command. Or you can synchronize it to your phone and check it in a store.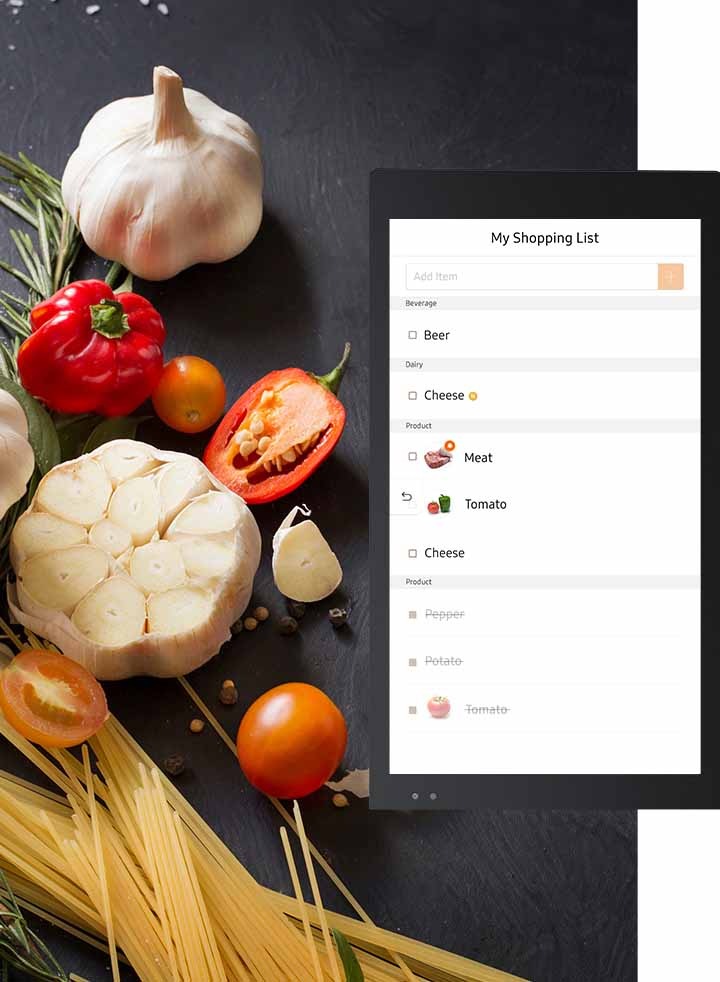 Smart Recipes & Meal Planner
Using artificial intelligence and food profiling, the Recipes App provides delicious recipes with simple instructions and can send the oven the right settings*. A Weekly Meal Planner suggests meals to cook every day, based what food you like and have in the fridge.
*Data network or Wi-Fi connection is required.
Get closer to members of your family
Family Board
Enrich your family life by sharing news, messages and special moments on the Family Board. Simply use your smartphone and it will synchronize with the Family Hub. You can show photos, post stickers, draw pictures and type or hand-write notes. You can even add a music player.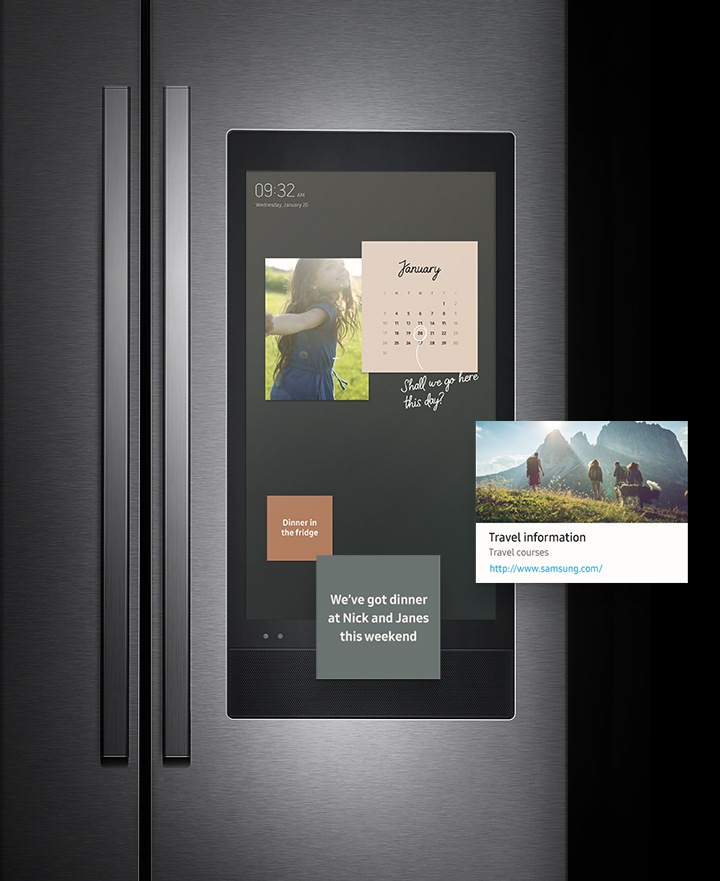 Morning Brief (News, Weather)
Stay up-to-date with important information! The Morning Brief displays the weather forecast, food reminders and your calendar on the fridge's screen. Using New Bixby voice recognition it will identify who's talking and show relevant information. It can also provide news.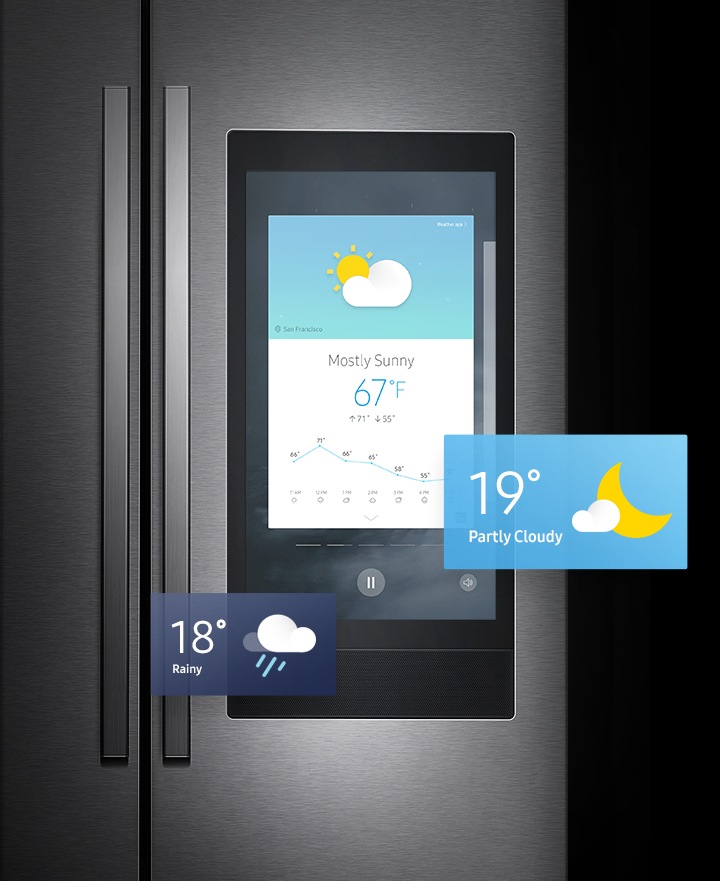 Calendar
Make sure that you never miss a family event. The Calendar lets you share and check the schedules of family members at a glance. You can update entries on the fridge or from a smartphone and synchronize the schedules with Google and Microsoft 365 calendars.
Memo, To-do, Gallery
Enjoy a really fun and effective way to communicate with your family. Using the Memo, To-do and Gallery Apps you can share memos, task lists, instructions, activity schedules, photos and even upload and play video clips. The screen turns on when anyone is near, so they can see what you've put.
Non-stop music, radio & TV entertainment
SmartView (Phone/TV Mirroring)
Watch mobile content or TV programs while cooking. The SmartView App can display what's on your smartphone or Samsung Smart TV*. Simply open the App, choose a smart device or TV and both screens will instantly show the same content.
TuneIn / Spotify
Enhance your cooking pleasure and entertain people at a party. Enjoy seamless music listening to your favorite playlists and songs using Spotify. Or stream non-stop entertainment with global radio stations, news, podcasts and comedy shows on TuneIn.
Internet
Access your favourite web services without a PC or mobile device. Using the embedded Browser you can view online content, such as news, social media and much more. You can also create shortcuts on the Home Screen or save links to popular websites, such as Twitter, so you can quickly access them.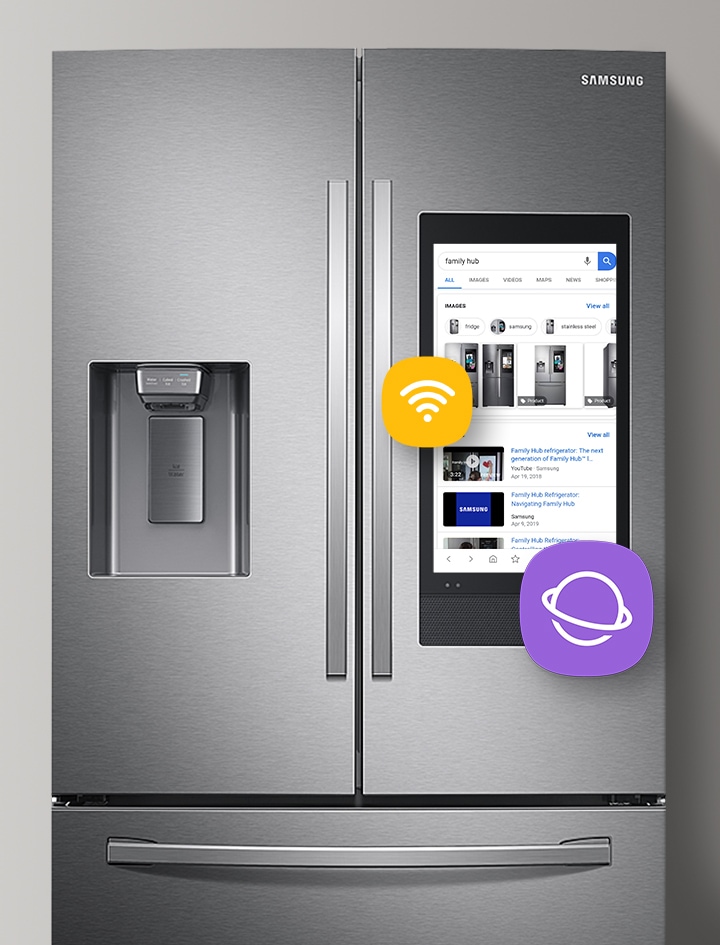 * Compatible TVs are: 2015-2017 models of Smart TV: J/K/MU6400 series or higher, 2018 models of Smart TV: NU7400 series or higher, 2019 models of Smart TV: Q60R series or higher, 2020 models of Smart TV: Q60T series or higher and Lifestyle TV(The Frame, The Serif, The Sero). Please check the compatibility information for new TVs on samsung.com.** Compatible with all major Apps on Samsung Galaxy S6 models or later, running Android 8.1 or higher.
Connected Living
Enjoy a smarter, more connected life. SmartThings* lets you control smart devices. Just tell the New Bixby** what you want to do and it does it. And you can connect to your smartphone* to make calls, or see and speak to anyone at the door.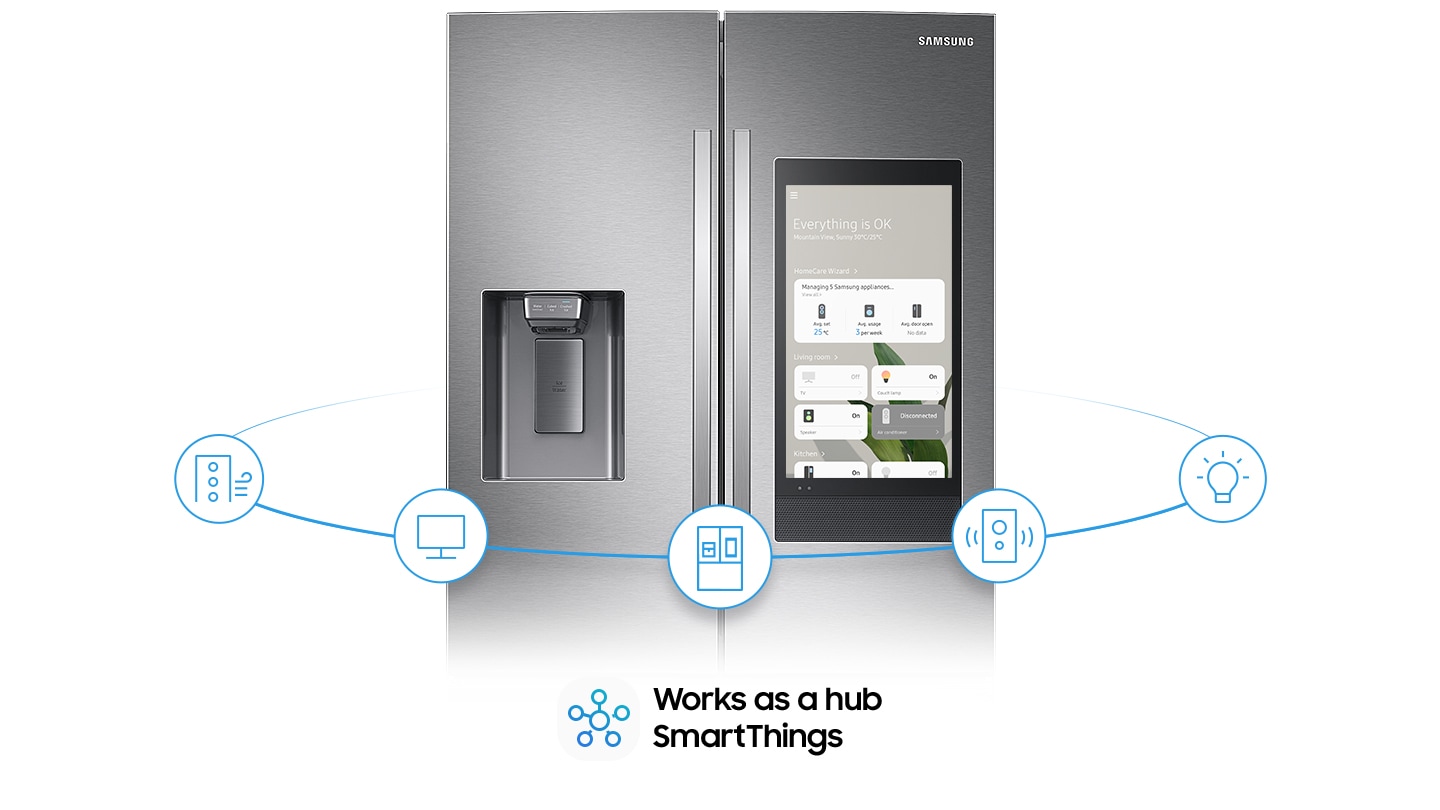 * Available on Android and iOS devices. A Wi-Fi connection and a Samsung account are required.** A Wi-Fi connection and a Samsung account are required. Different languages are supported by each country.
Large Capacity
(SpaceMax Technology™)
Store your food neatly and keep it fresher for longer with a huge 26.5 cu. ft.* of space. SpaceMax Technology™ enables the walls to be much thinner using high-efficiency insulation. So it creates more room inside without increasing the external dimensions or compromising energy efficiency.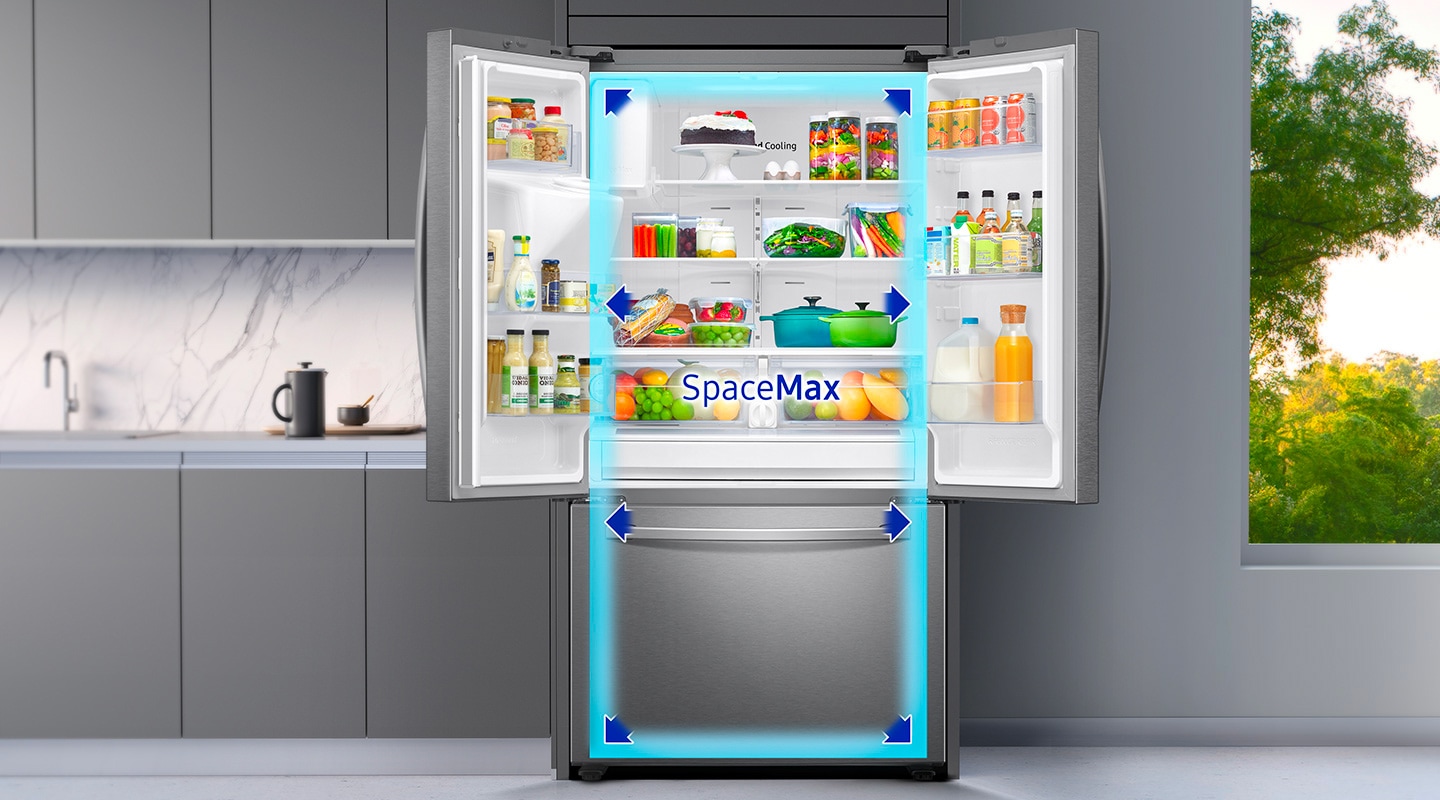 * The capacity is different for each model.
Modern Look Design
Give your home a stylishly integrated appearance. Its premium modern look is both neat and sleek, but won't look out of place with your existing appliances and cabinetry.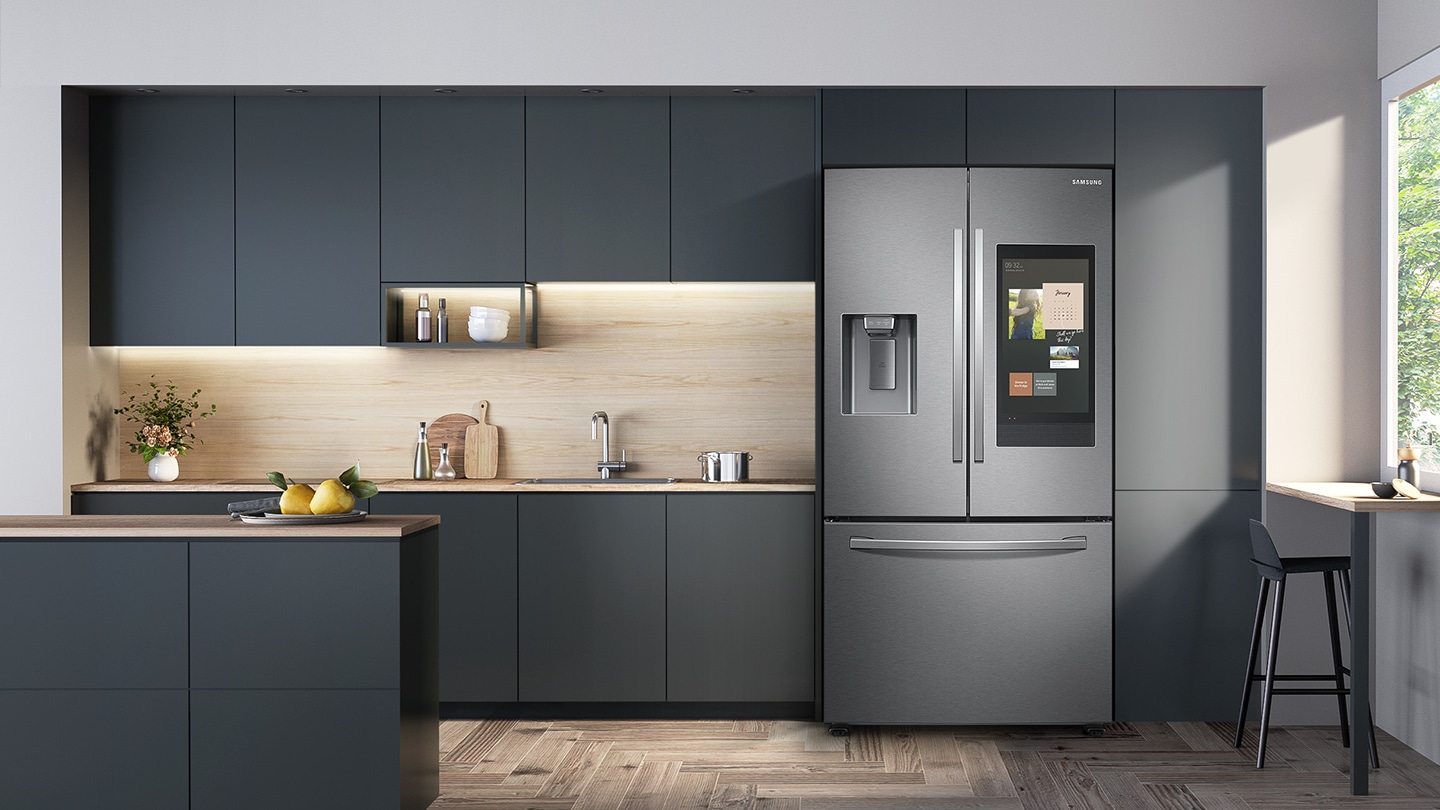 Fingerprint Resistant Finish
A special Fingerprint Resistant Finish prevents surfaces from becoming covered in unsightly fingerprints and other marks and smudges. And they can be quickly wiped away if any do appear.
Power Cool / Power Freeze
At the touch of a button, Power Cool blows intensely cold air into the fridge to quickly cool your groceries or favorite drinks. Power Freeze delivers a fast blast of cold air into the freezer. It's great for freezing or firming up frozen food and making ice.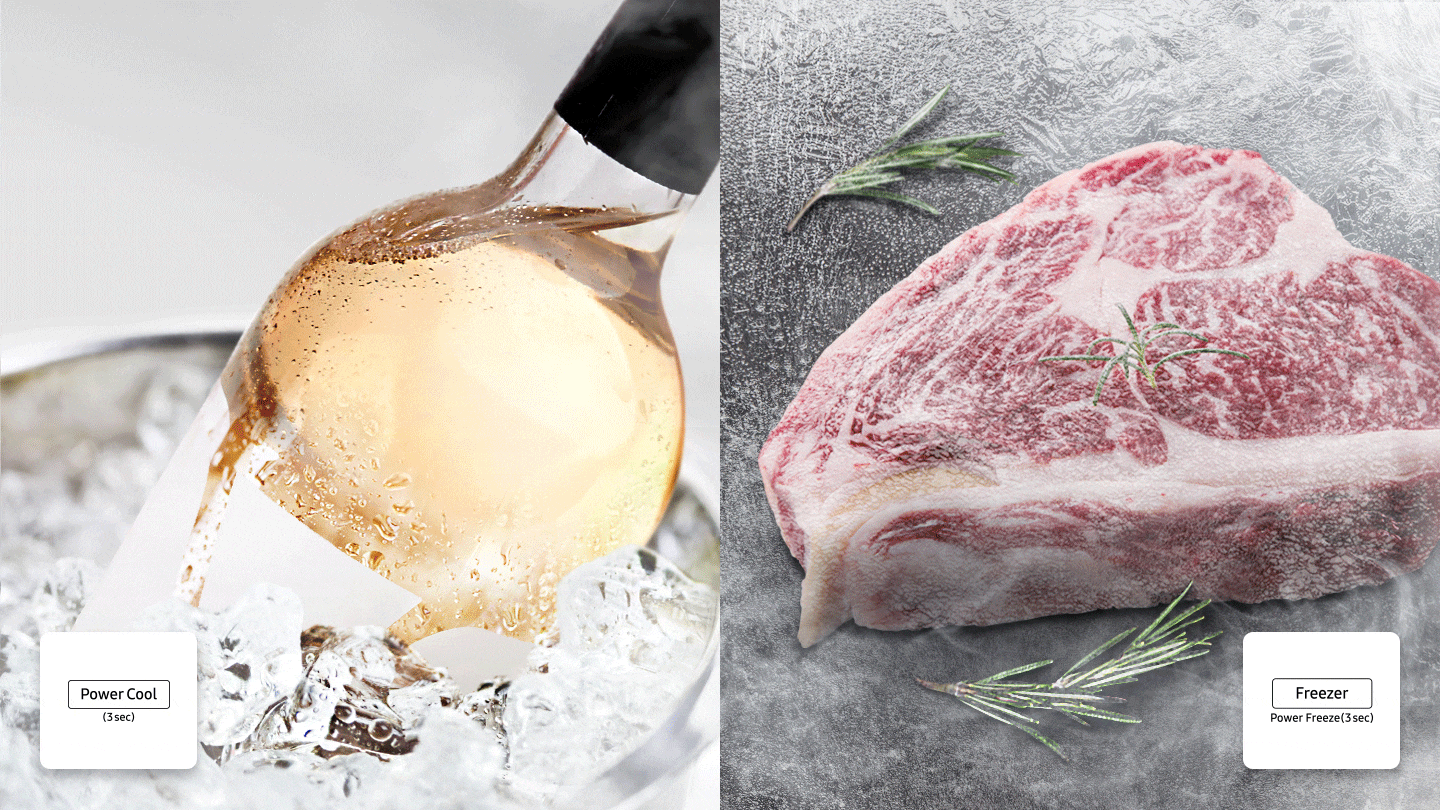 Internal Water Filter
The internal water filter keeps out more of the bad stuff, up to 80% more than other leading private labels.
All-Around Cooling
An All-around Cooling system cools the entire fridge evenly from corner to corner. It continually checks the temperature and circulates cool air through strategically placed vents.
Digital Inverter Compressor
The Digital Inverter Compressor automatically adjusts its speed in response to cooling demand across 7 levels. As a result, it's quieter and uses up to 50% less power.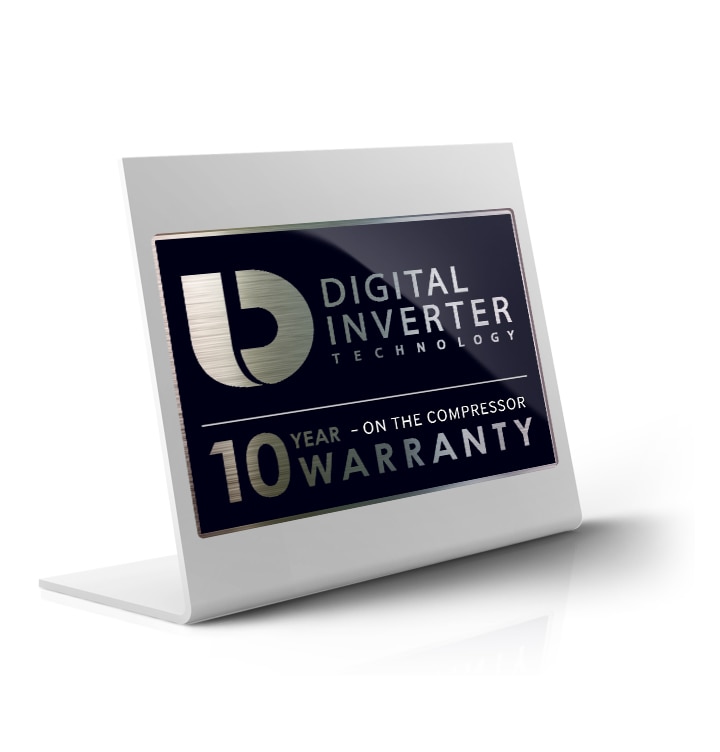 Specifications
Cooling Type

All-around Cooling

Number of Door Pocket

0 EA

Net Total (cu.ft)

26.5 cu.ft
Specifications Detail
Net Total (cu.ft)

26.5 cu.ft

Net for Freezer (cu.ft)

8.6 cu.ft

Net for Fridge (cu.ft)

17.9 cu.ft
Net Dimension (WxHxD)(inch)

35 6/8 x 68 7/8 x 32 7/8inch

Net Width (inch)

35 6/8 inch

Net Case Height with Hinge (inch)

70 inch

Net Case Height without Hinge (inch)

68 7/8 inch

Net Depth with Door Handle (inch)

35 3/8 inch

Net Depth without Door Handle (inch)

32 7/8 inch

Net Depth without Door (inch)

29 inch

Packing Dimension (WxHxD)(inch)

37 23/32 x 75 5/16 x 35 29/32 inch

Net Weight (kg)

140 kg

Packing Weight (kg)

144.3 kg

20/40/40H (Container)

26(40ft)
Cooling Type

All-around Cooling
Number of Shelf (Total)

4 EA

Drawer Type

Full-width drawer

Shelf Material

Tempered Glass

Number of Vegetable&Fruit Drawer

2 EA

Number of Door Pocket

6 EA

Power Cool Function

Yes

Icemaker

Auto Ice Maker

Interior LED Light

Top LED
Number of Door Pocket

0 EA

Interior LED Light

LED

Power Freeze Function

Yes

Freezer Divider

1
Door Alarm

Yes

Refrigerant

R600a

Tactile, Electronic Control

Electronic Control

Lock & Key

No
Door Type

Sleek edge

Dispenser with Water Filter

Yes

Door Handle

Flat Handle

Colour

Black Stainless
Energy Consumption

746 kWh/year
Energy Star Certification

Yes